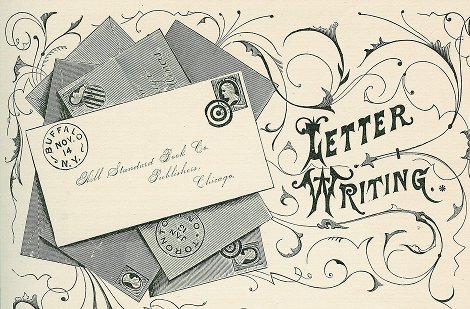 As the continuation of article before about
Guide to IELTS Letter Writing (Part 1)
, here are additional suggestion that certainly need to be considered in order to improve your letter writing :)
4.
Open and close the letter correctly
Open a formal and semi-formal letter with a formal sentence. Don't try to be friendly, as you do not know the person you are writing to. Get right down to business and indicate the reason you are writing.
Dear Sir/Madam,
I am writing to inquire about…/I am writing with regards to...
Dear Mr. Smith,
I am writing to inform you.../I am writing in connection with...
End with: Yours faithfully/Yours sincerely
Open an informal letter with a general, friendly paragraph. We have a broader relationship in the context of which the communication is taking place. So it is best to acknowledge that friendship first.
Dear John,


How are you doing? It was such a pleasure to see you again last summer. We sure had a great time catching up with each other after so many years. You have always been a cherished friend of mine.
Anyway, the reason I'm writing is that I have some good news—I am getting married this summer...
End with: Best regards/Warm wishes
5.
Learn and use standard written phrases and the correct spelling of commonly used words
In conventional letter writing, we actually use a number of standard expressions and phrases and add on to them the specific information we wish to communicate. By learning how to use these expressions, you will find the task much easier. You can also prevent yourself from losing marks by learning the correct spelling of commonly used words and expressions which you are likely to use in the test.
6.
Stay on topic and make sure you write at least 150 words
IELTS Letter Writing does require you to make up a bit of a story to complete your letter, but don't make it so complicated that you run out of time. Stick to the point and write the required amount of words within 20 minutes. It is essential to include all three bulleted points. If you exclude one of the points given in the question prompt, you will lose valuable marks. You will also lose marks if you write less, but not if you write more; the only restriction on writing more is in terms of time, not the number of words.
Source: Compiled from Good Luck IELTS, IELTS Liz, Magoosh, and IELTS Advantage
Be SpecTacular! ;)
(Fredrik Nael)